Last year, I was asked by CLAIR to write an article about my experiences on the JET Programme and the influence the JET Programme had on my post-JET life for the JET Plaza section their publication, CLAIR Forum.
I talk about my 10 year journey as an animation school dropout who went on JET in 2002 to an illustrator/comic book artist returning to Japan in 2012 to exhibit at the International Manga Festival.
If you'd like to read the article, the PDF can be download here (the English version is on the 3rd page).
Or you can read/download the whole June issue of CLAIR Forum from the CLAIR Forum homepage (Japanese).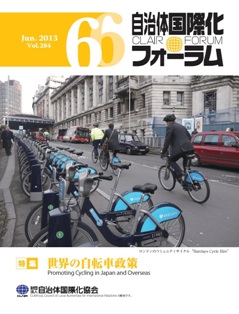 Here's a link to all the JET Plaza articles on the JET Programme website (English).